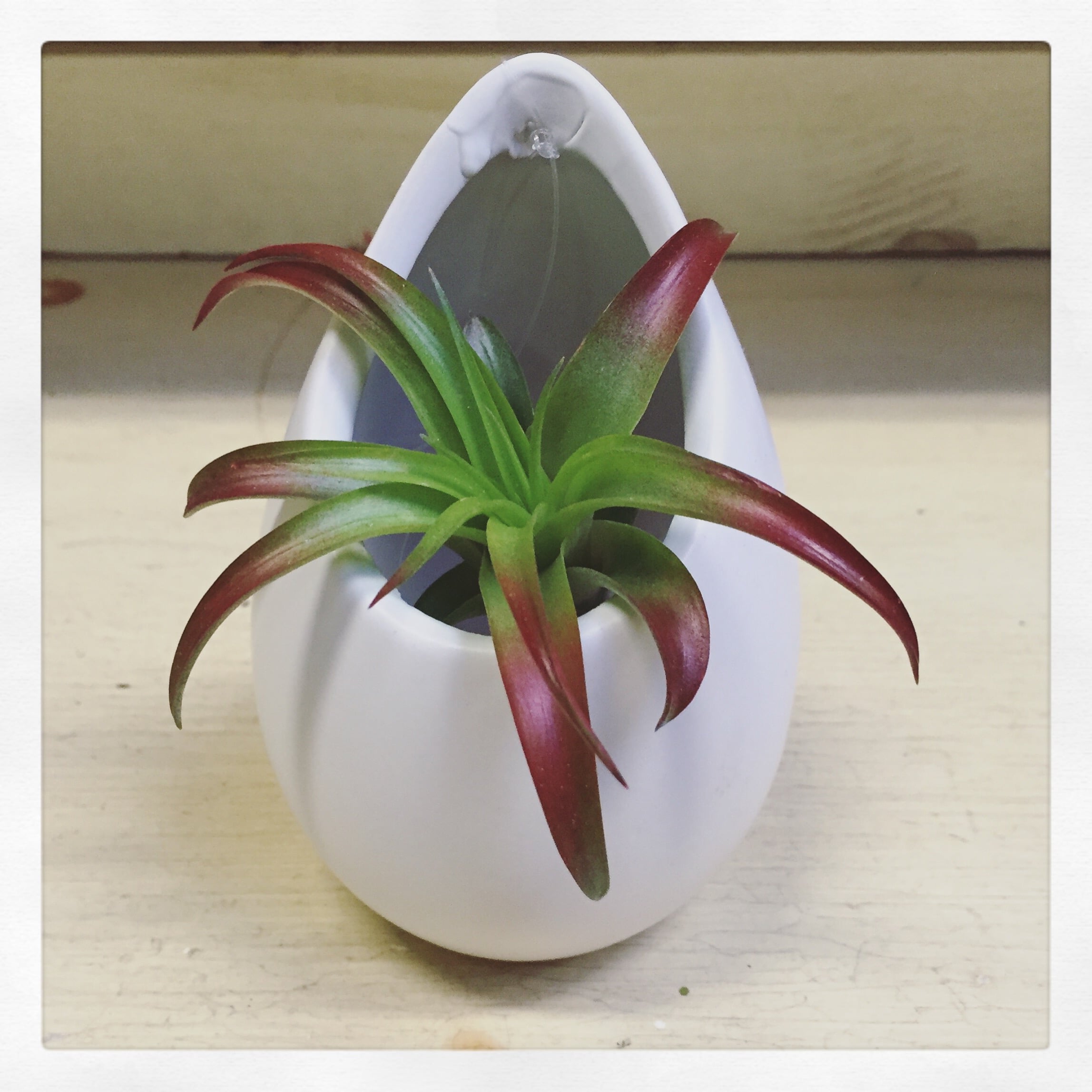 Air Plant (Tillandsia)
One of the many varieties of tillandsia, a member of the bromeliad family. Grows without soil and is easy to care for! Simply grow in a place with bright, indirect light and mist or soak weekly.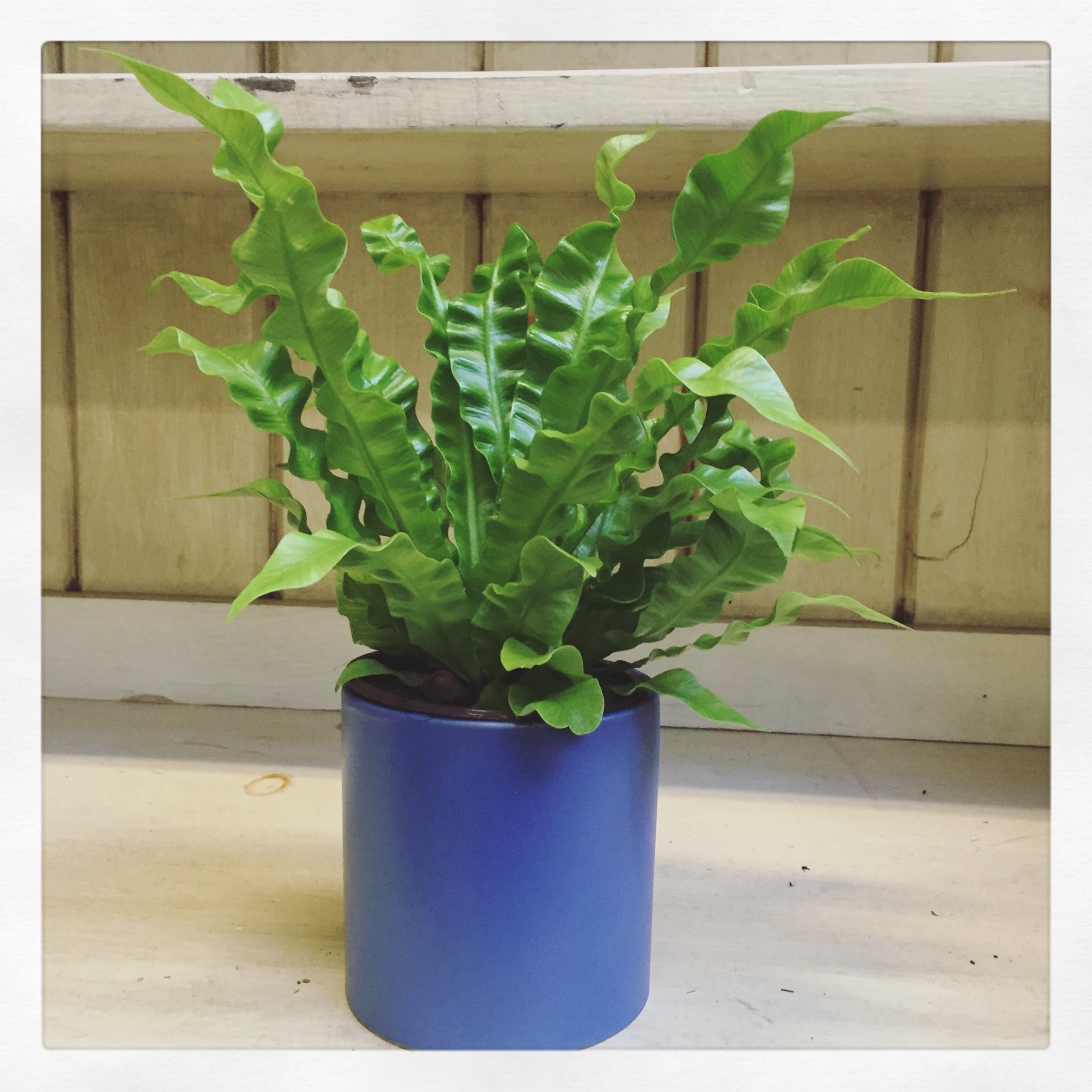 Japanese Asplenium Nidus Fern
Also called the bird's nest fern, it's a natural air purifier. Keep evenly moist and grow in a partly shady to shady spot.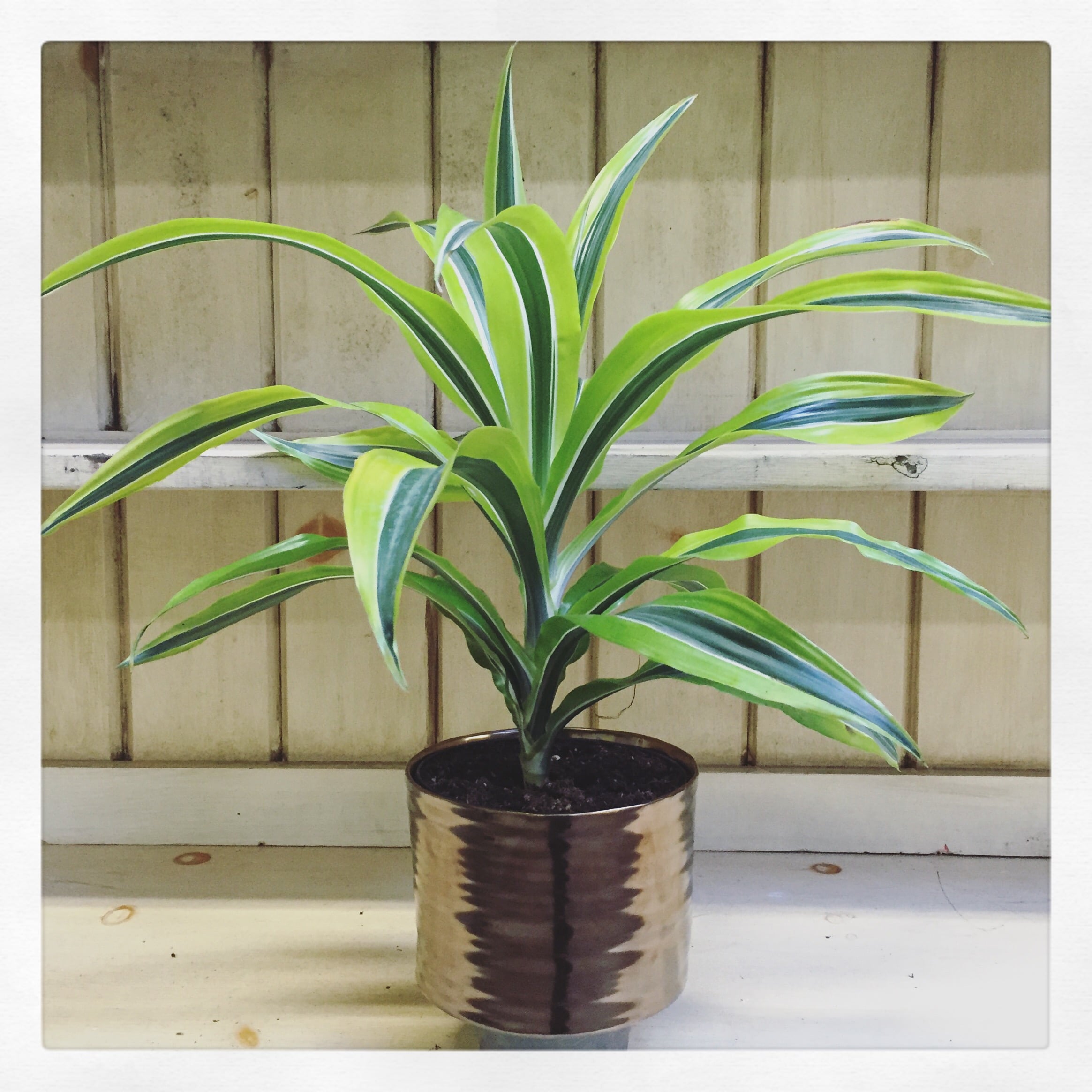 Lemon Lime Variegated Dracaena
Lemon Lime Dracaena boasts bright stripes and a carefree manner. Likes medium, indirect light best.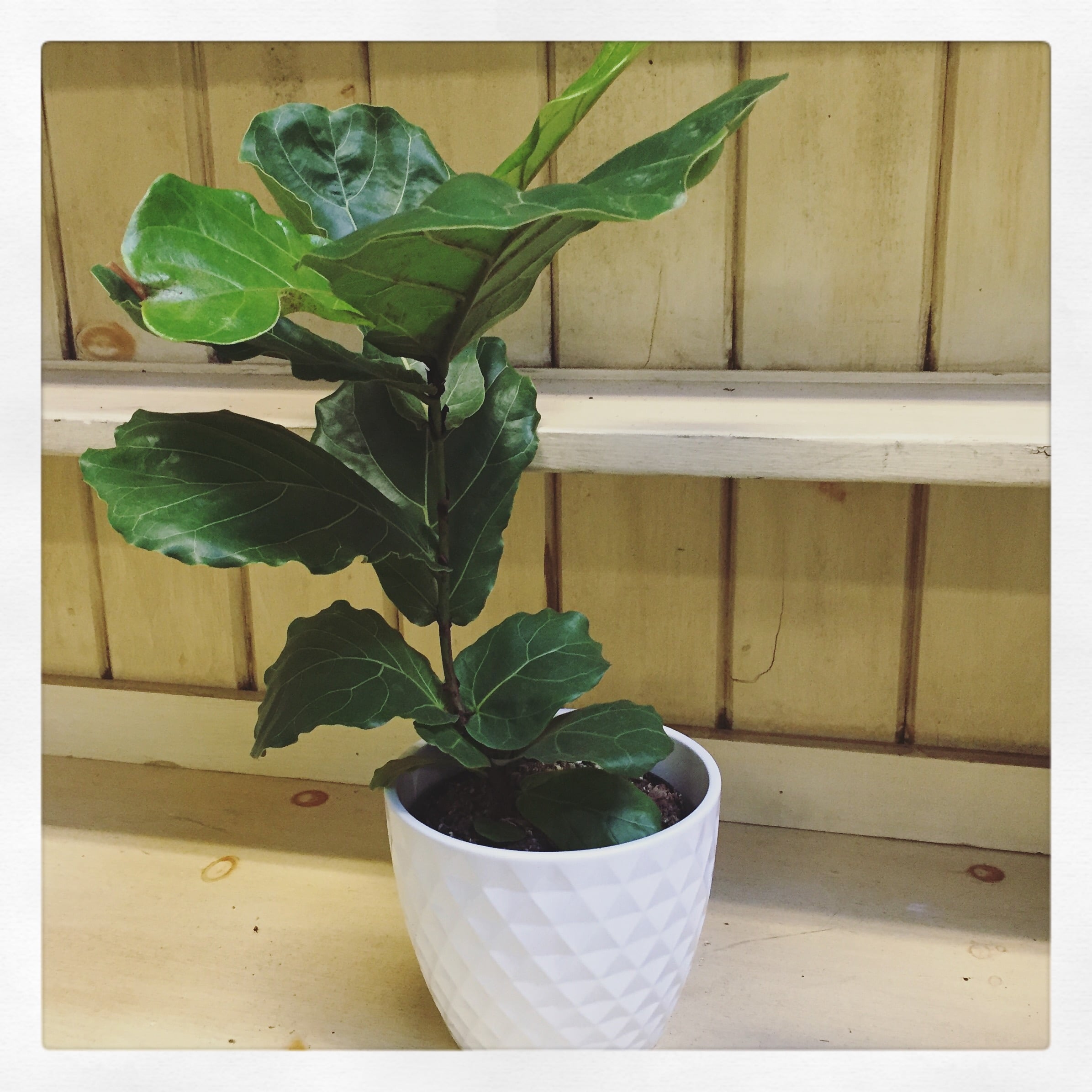 Fiddle Leaf Fig
This ficus adds drama whether larger or small, with large, glossy leaves. Lightly-shaded to bright, indirect light. Allow soil to dry out slightly between waterings.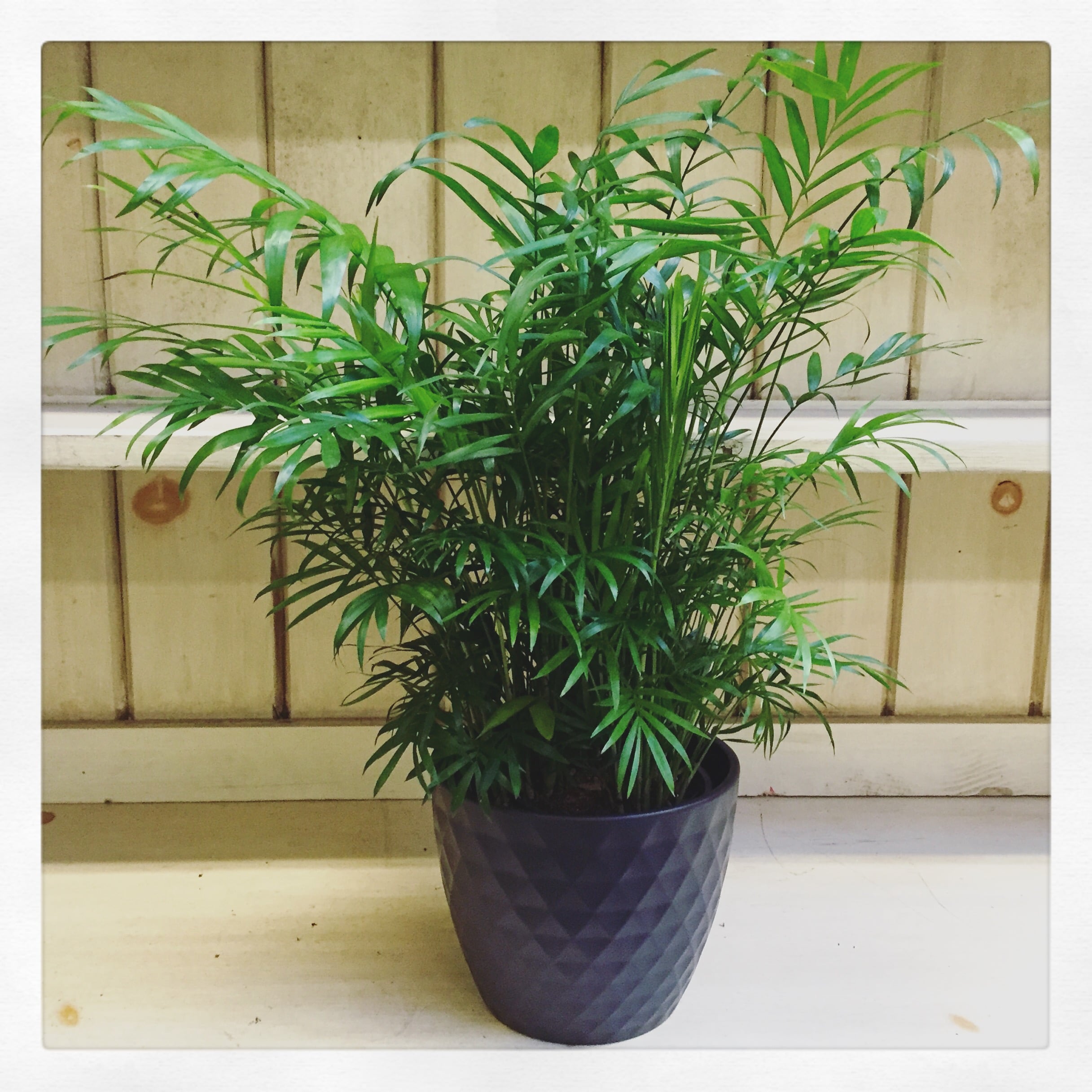 Neanthe Bella Palm (Chamaedorea elegans)
Slow-growing indoor palm with lacy leaves. Medium to low, indirect light. Keep the soil lightly moist. Likes to be misted for extra humidity!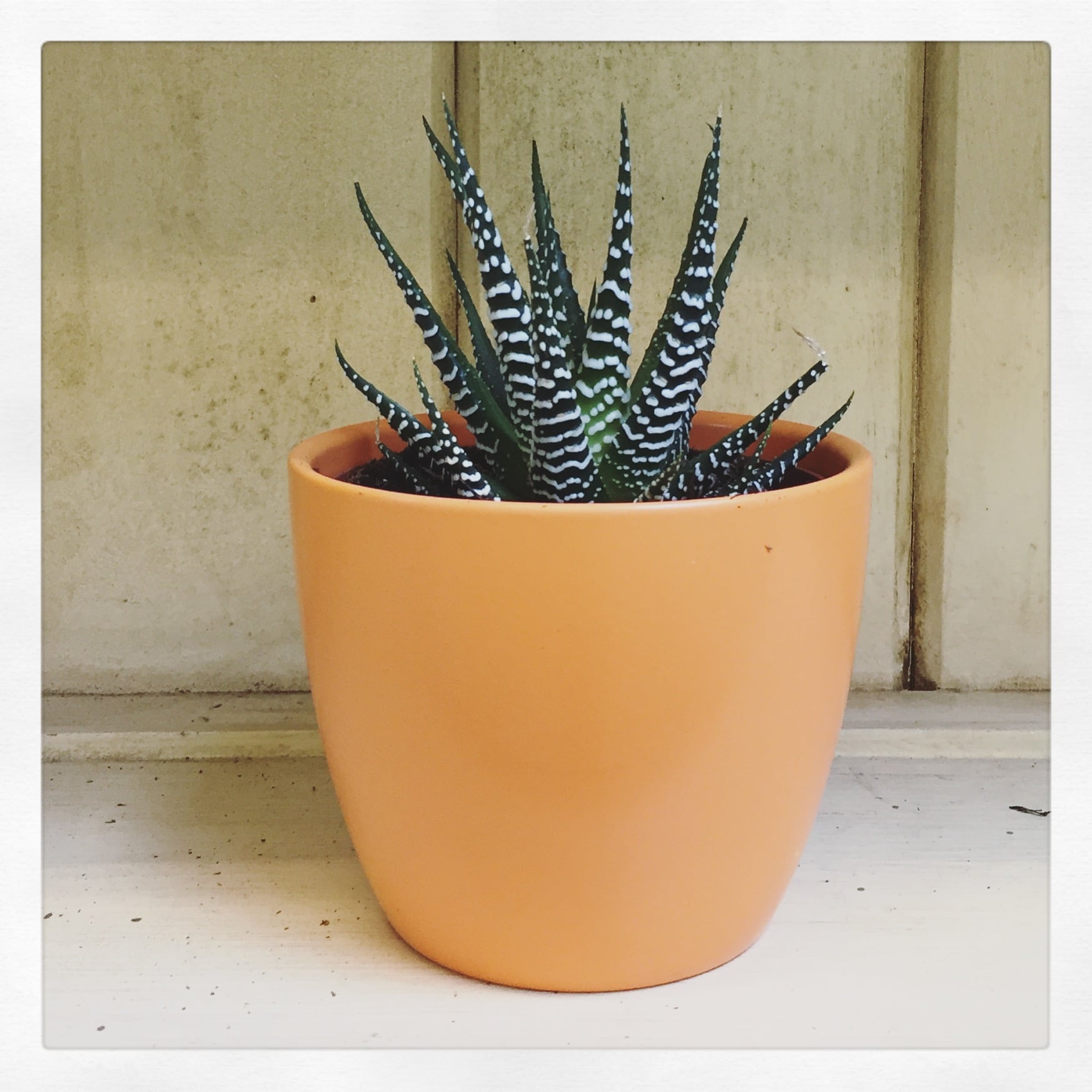 Zebra Haworthia
An adorable succulent that is easy to grow. Likes to be in bright light. Let dry out between waterings and keep drier in the winter.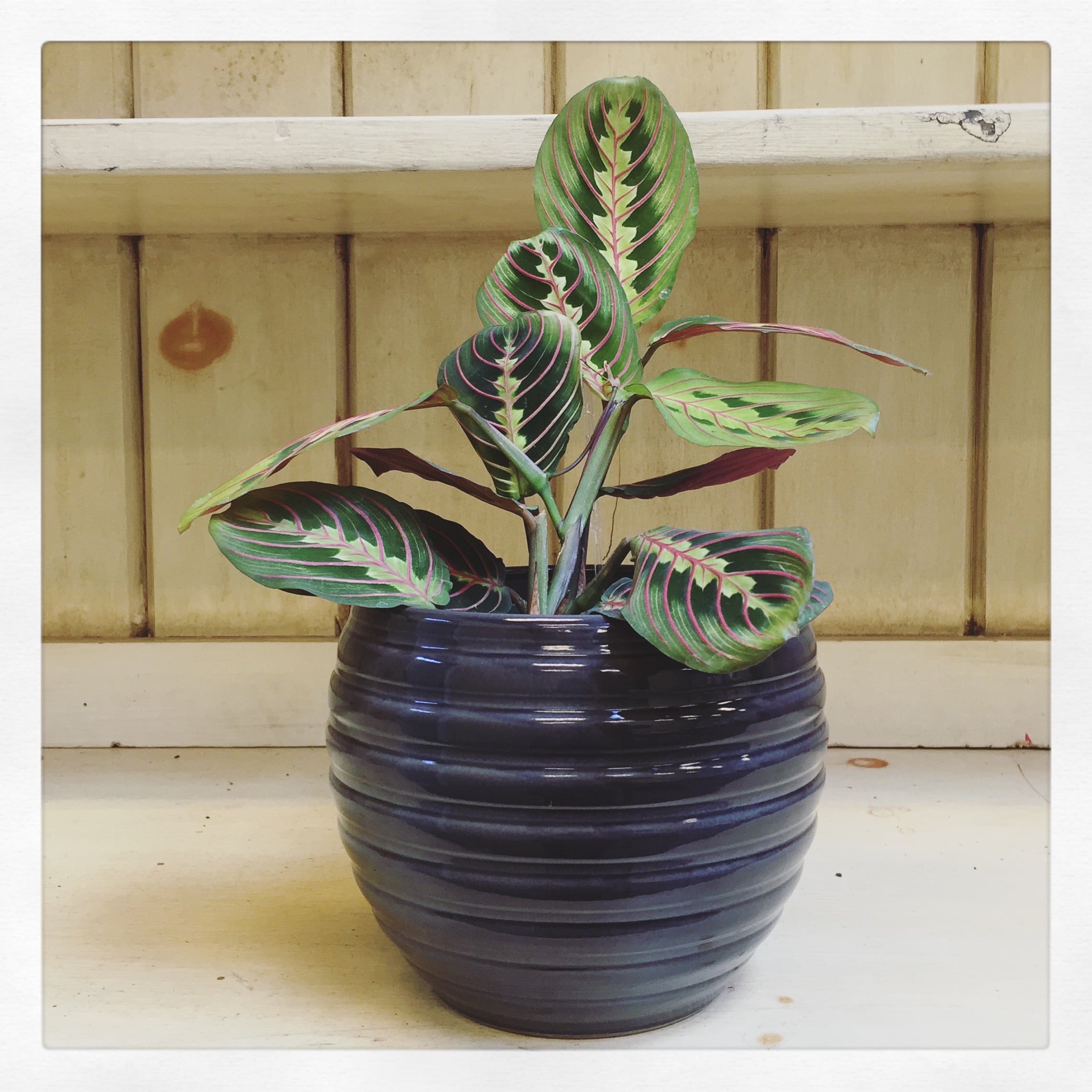 Prayer Plant (Maranta leuconeura)
Stunning foliage and a curious habit of folding up its leaves at night. Prefers partial shade and indirect sunlight. Keep soil moist.